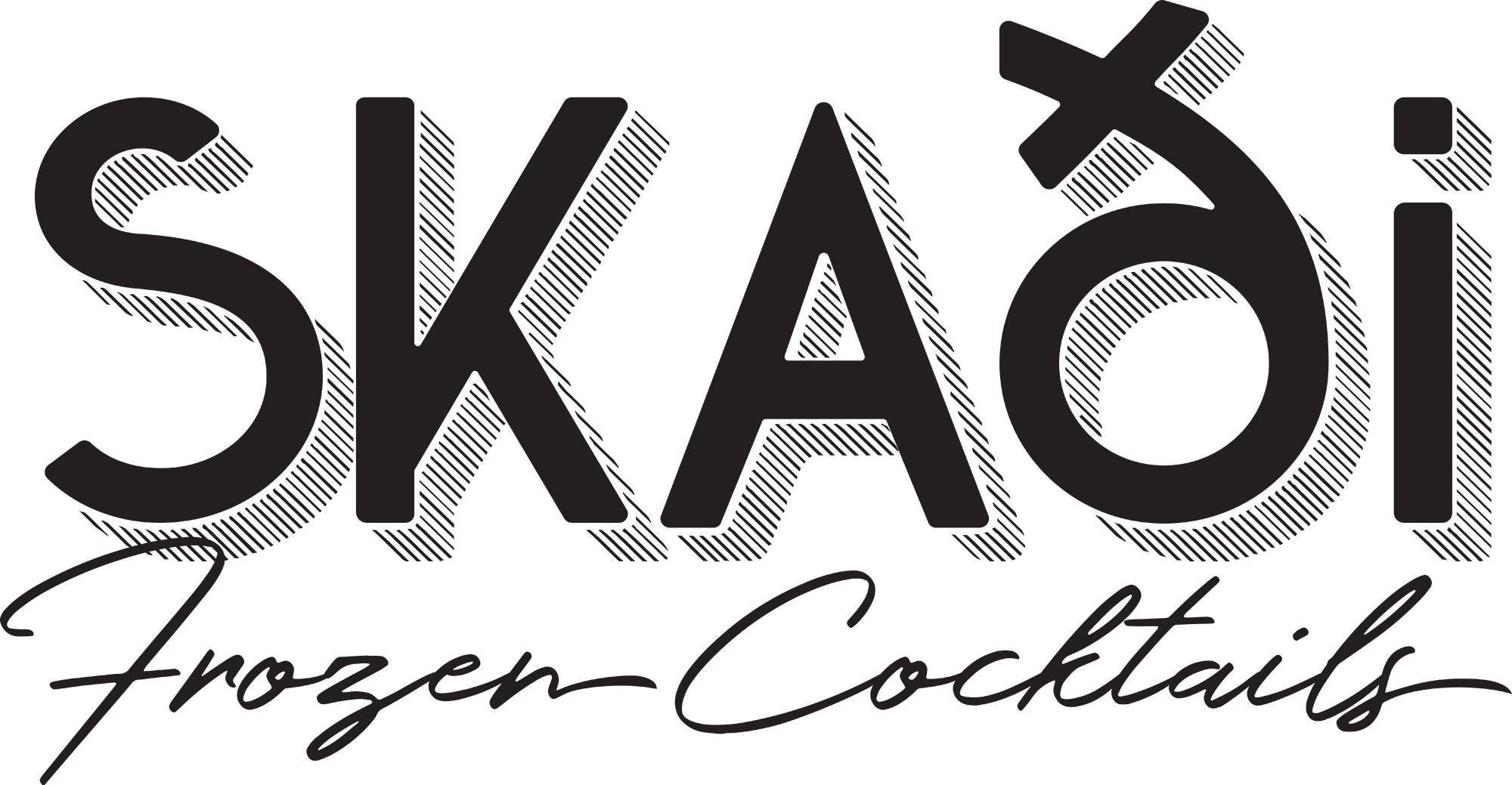 Deliciously frozen cocktails.
Sweetly blended fruits.
Some dynamic shakes&swirls.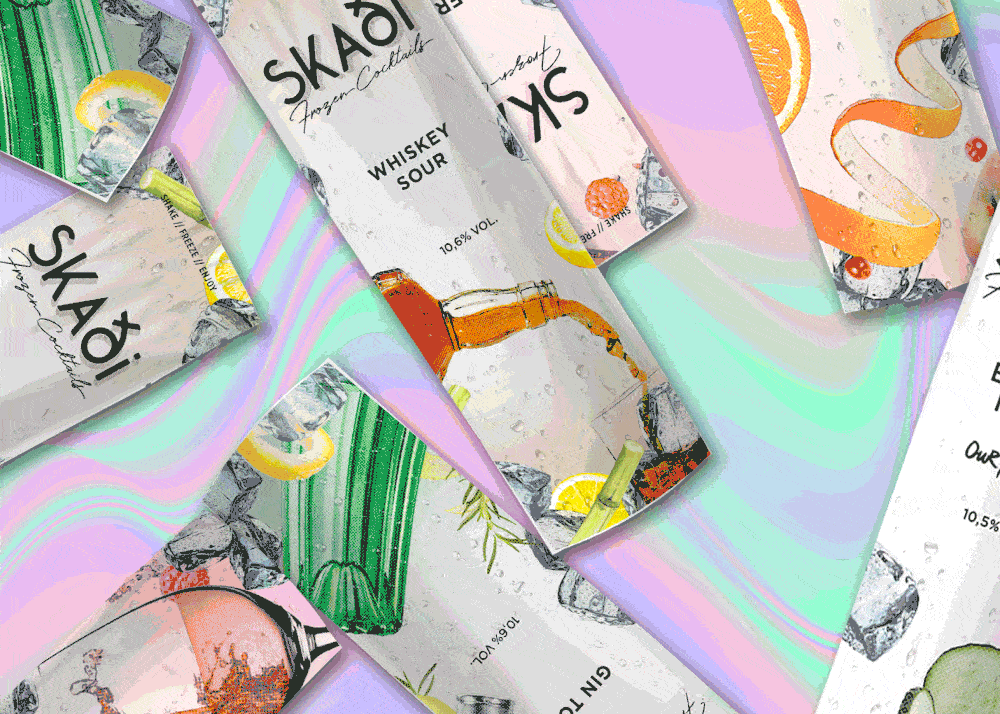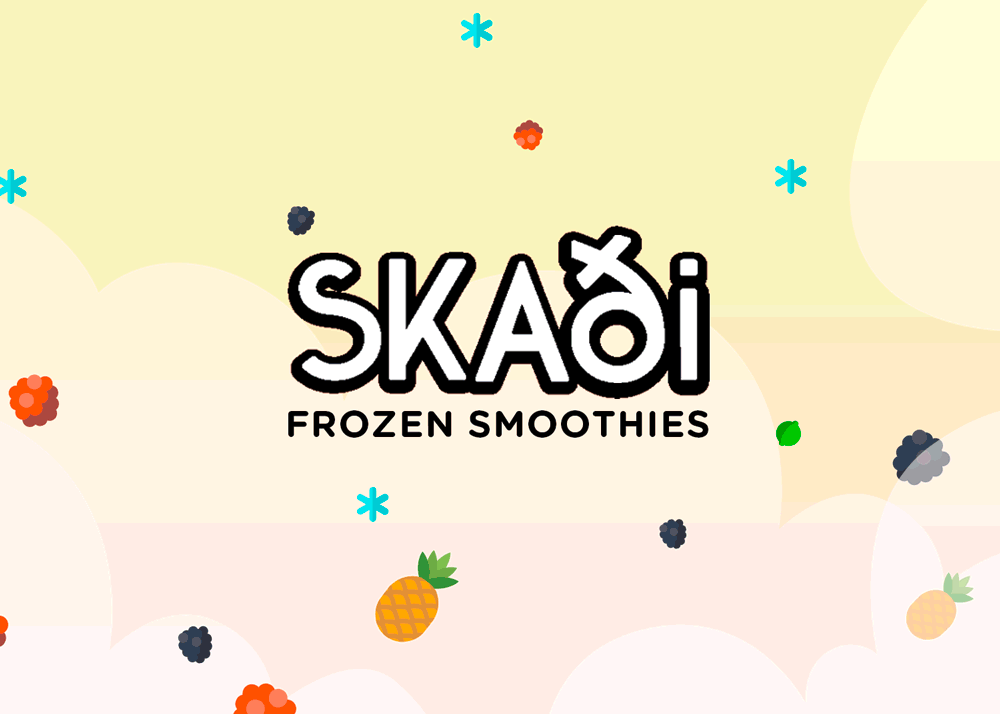 Packaging designs for SKADI, a young Berlin frozen drinks startup in production since 2017. Two related product lines were created: the main product made up of five classic cocktail flavours, and a non-alcoholic Frozen Smoothies spin-off.
Over the course of the design process, it became apparent that the client felt more comfortable sticking with their original logo over a number of suggested alternatives. Subsequent alterations made to it were subtle, with improved spacing and an added coloured shadow for depth. The final designs going into production were the compromise reached with the actively involved client, and deemed commercial enough to appeal to a broad audience. A 'Moscow Mule' version made in collaboration with Pernod Ricard-owned micro distillery OUR/BERLIN was also produced.
Similarly, a non-alcoholic Frozen Smoothies line was devised with somewhat greater creative freedom, and in keeping with the theme of dynamically swirling fruits. The designs are a nod to 21st-century emoji icon culture and Japanese cuteness that would please both adults and kids alike. The subtly altered logo was made to feel chubbier and friendlier in contrast to the handwritten FROZEN COCKTAILS sub-line.
Einfach genießen. Mach Dein Ding.